Teebz (Tee-bz) is an individual locally owned and operated dispensary located at 1561 W. Maumee Street in historic Adrian Michigan. 
Teebz was formed to offer cannabis users a relaxing local alternative to the multi-state and multi-national dispensary chains (big box corporations) which have popped up all over Adrian and the state of Michigan in the last few years.
Teebz hires local Adrian area staff that are also experts in cannabis industry and in the products we sell. 
Our friendly dedicated staff are "Product Consultants" because they add "value" and expertise to your cannabis buying experience. We work with local growers/suppliers to provide our customers with top-quality products and service.
Teebz is a nickname given to our founder (see video below) Steve, by his young daughters Kylie (7yrs old) and Krysta (5 yrs old). After coming home from working and commuting all day from a high stress job in NYC he used to come home and play house where he would become the kid. What started out as a "bratty" baby Steve morphed into even brattier Baby Teebz.
What began with a funny name and loving memories with his young children quickly became an escape from everyday life. During play time all the regrets from the past, worry about the future and stress from everyday life itself disappeared for that very short time. We call this living the Teebz Life!
This type of "Teebz Life" environment is what we at Teebz of Adrian try to provide for our customers each and every day! 
A dispensary (and our products) are supposed to provide folks with a break from the stresses of life….not add to it with gaudy "casino-like" high pressure sales environment where real people are treated like a commodity and not like valued customers and friends. 
We know you have a choice to where you buy your cannabis/CBD products and fully believe that a locally owned, customer friendly place that really cares about its customers will make Teebz your home dispensary.
Come to Teebz of Adrian and start living your Teebz Life today 😊
"We want to build a place where folks can come in with questions and leave with a smile. A place that aims to reduce stress, not only with our products, but also in your buying journey and overall experience. Come one, come all, to Teebz of Adrian, where patient and customer satisfaction is our top priority."
Steven Barnstable (a.k.a. Teebz) (Partner)
Steven grew up in Southeast Michigan and attended classes at Schoolcraft College for both business and accounting. Soon after, and newly married, he headed off to New York City. .
After 25 years with the same company Steven went on to become Vice President of Finance for an large market research firm. In 2008 he moved back to Michigan with his wife and two young daughters. He went on to found 2 Financial Systems Consulting firms, both which sold/merged into national CPA firms.
STEVEN SAID, "You can just imagine my wife's face when I told her I want quit the corporate world and go into the "weed business". in Adrian, Michigan.
"I am not only a proponent of the industry, but I am also a true believer of cannabis products based on my own personal experiences. The effectiveness of cannabinoids (e.g. CBD, THC, CBN, etc.) on treating various medical conditions and ailments is undeniable. Trying natural remedies which have been used medically for thousands of years throughout our entire civilization, versus a man made synthetic chemical concoction, just makes logical sense to me".
"We want to build a place where folks can come in with questions and leave with a smile. A place that aims to reduce stress, not only with our products, but also in your buying journey and overall experience. Come one, come all, to Teebz of Adrian, where patient and customer satisfaction is our top priority."
Gail was born in New York and grew up in Southeast Michigan most of her life. Gail attended Ferris State University majoring in Welding Technologies. Gail moved to Minnesota for a few years and ultimately spent 20 years in the industry specializing in retail, wholesale & distribution.
After having children Gail concentrated on what matters most, raising those children. Always the entrepreneur, Gail started her own successful business as a professional face painter and balloon twister/designer extraordinaire which provided a steady stream of income, allowed her to set her own schedule to properly raise her family.
Gail is an avid proponent for Medical cannabis having seen firsthand the devastating effects of prescription drug usage.
"Prescription drugs come with so many negative side effects said Gail. I have witnessed my parents and other family and friends lives destroyed by "legal" prescription drugs.  I have gone to the doctor and have had them say try this pill and if it doesn't work we will try another – all with negative side effects.
"This was not an acceptable answer for me.  I started making cannabis topicals and edibles and gave them to friends to try.  My friends in their seventies and eighties tell me this helped with their arthritis and joint paint.  My friends with cancer found relief after chemo treatment with edibles.
"I have found that CBD and THC offer REAL relief but without the negative side effects. Naturally grown medicines are superior to synthetic man-made drugs."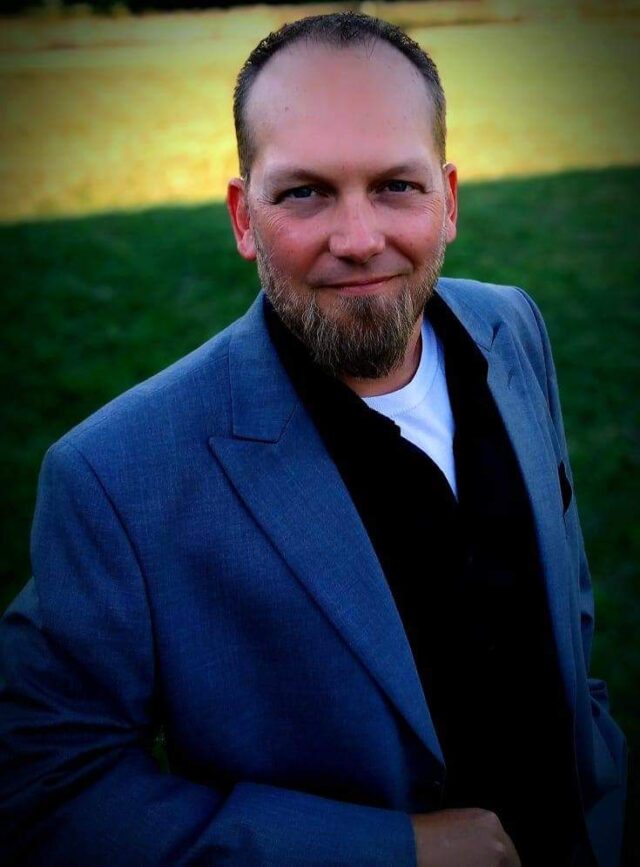 Troy McLaughlin (Partner)
TROY MCLAUGHLIN was born in Adrian and grew up in Sand Creek and Devils Lake and has two children. He has been a lifelong Lenawee County resident and a "serial business entrepreneur" having founded, owned and operated several successful businesses in real estate & automotive industries. He now has his sights set on the new and exciting cannabis industry where he gets the best of both worlds, helping people live happier and healthier lives………and launching another exciting business in Adrian.
Troy became a Cannabis expert & advocate to friends and family after having personally suffered for over 15 years from severe lower back pain from an old High School Football injury.
"Once I experienced the true medicinal benefits without the side effects of everything I had been prescribed previously with no long term benefit, I couldn't believe cannabis was not recognized nationwide to have any medicinal benefit" said Troy.
"I will never get tired of seeing someone try a topical for the first time for arthritis, or tendonitis and smile with disbelief while describing the feeling of pain relief without feeling high as they feared would be a side effect" said Troy.